FREE ESTIMATES
Here at PlatinumPDR Plus Paint you don't have to pay for any estimates. That's right, free estimates for both collision repair and hail repair!
Scott or an experienced  technician will estimate the damages on your vehicle. Then the estimator will include a breakdown of parts and labor required to complete the job so you know exactly what's going on. Even if you can't get your vehicle to us we offer free mobile estimates. Whatever the damage is, get it to the guys at PlatinumPDR Plus Paint or we can come to you!
Hail damage estimates involve counting all of the visible dents. Panels that have a lot of dents can be divided into quadrants, counted then multiplied out. PDR guides divide dents into coin sizes, but it can be very difficult to size dents according to coin sizes at times. Want to schedule your free estimate? Fill out our pre-repair form to fast track the process! Click here to get started.
DETAILS AND MORE
When your vehicle comes through our shop you know you'll get it back looking better than ever! Our detail specialist takes very special care of each and every vehicle that comes through their door!
A La Carte 

     
Ozone treatment (Ionizer) – $25            
Excessive dirt/trash – $25
Extract of spots/stains per section – $10

Pet hair extract per section add – $5              

Extraction of all seats/carpet – $75
Personal belongings bagging fee – $10
Headlight restoration – $75
A/C Recharge (2017 or older) – $200
Clean wheels + tires (dressing) – $20
Buff + Wax with pre-wash – $125

***Add $30 on Trucks + SUV's

Removal of exterior scratches – $50
Interior clean – $35

Vacuum + wipe down + interior windows

Interior detail – $100

Vacuum
Steam clean + seats or degrease leather
Dash, console, door panels detailed
Door jams detailed
Interior windows cleaned
 ***Add $30 on Trucks + SUV's

Exterior clean – $25

Wash + wipe down + exterior windows

Motor wash – $25
Touch up paint – $75
PAINTLESS DENT REMOVAL (PDR)
Paintless Dent Repair, or PDR, is the process of removing small dents from the metal panels of a vehicle caused by hail or door dings. This is done with special tools designed for PDR like metal rods and hammers that are used to gently push out the damage inside and outside of the panel. PDR tools are designed to preserve the original factory paint finish on the vehicle and avoid any additional surface damage. Thus saving you time and money! Who doesn't like that!?
A certified technician will evaluate the damage on the vehicle. This is to determine the access needed to get behind the dent with proper PDR tool to push the dent out. Some instances require interior panel removal in order to get to the back of the panel. Because there is a need for access behind fenders or quarter panels, the headlights and/or taillights will need removed.
Next a technician will position the dent removal light. Our LED lights have a cover that give a specific reflection onto the panel that is best for analyzing and performing PDR work. As a result these lights help to see down into the bottom of the dent and to help show where the PDR tools are located on the inside of the car's panels.
When the technician has the access needed and the light positioned correctly they are able to see the dented area clearly. Next, he will slowly push out the dent with a PDR tool. Many small pushes are made to push out the dent in order to preserve the paint and to restore the metal back into its original shape. These repairs use the process of going back and forth pushing from the inside and blending the outside down again until the panel is smooth. The scuffs or scratches caused by the original damage are buffed out with a polishing compound and a mini buffing pad. For more information follow the link below to see what Fox Business has to say about PDR!
 https://www.foxbusiness.com/features/is-paintless-dent-repair-an-option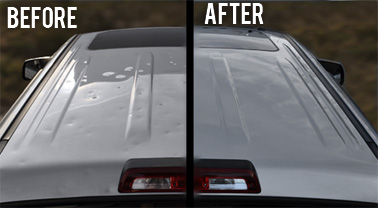 COLLISION REPAIR
Whether your car has some minor bumps and bruises or needs extensive damage repair, PlatinumPDR Plus Paint will take care of you. With over 15 years of experience, we have seen and fixed our fair share of vehicles! Our main focus is YOU, the customer. We will do everything we can to save you the most money while providing pristine service. We want to take the worries off of your shoulders. Need a rental car? We can arrange that for you! At PlatinumPDR Plus Paint, we work with all insurance companies and will give you assistance before you decide to turn in the claim to your insurance company.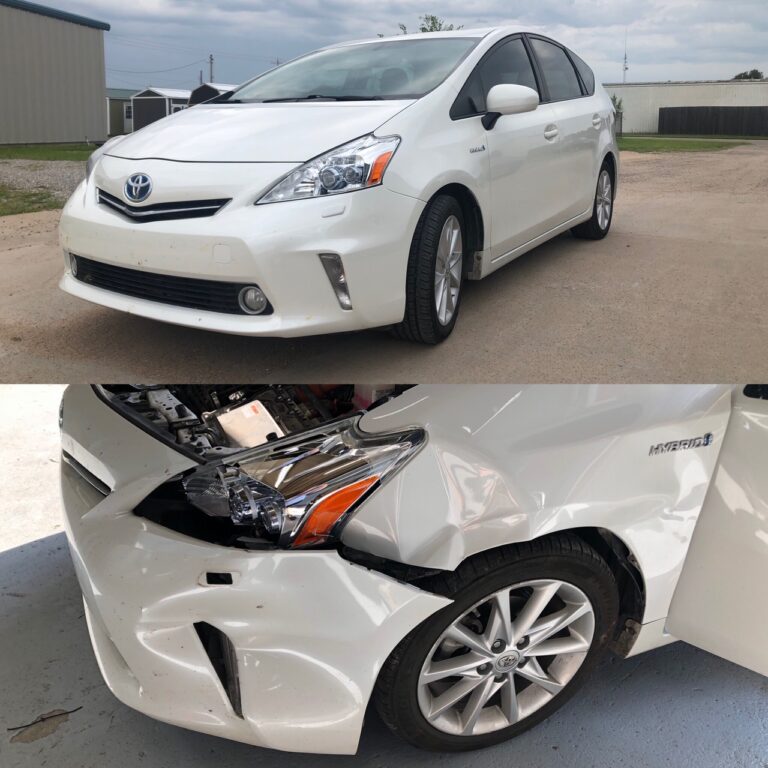 PAINT
We have the latest technology in our paint booth! Using a waterborne painting system, we mimic the same systems the factory uses. Consequently you're getting a professional paint job, every time! We also offer a Limited Lifetime Warranty on your cars paint job as long as you own the vehicle! Whether it's a complete repaint, touch up, customization, or something out of left field, we can take care of your vehicles paint needs! Using Sherwin Williams Automotive paint, you can guarantee that you'll get the exact look you want for your vehicle!